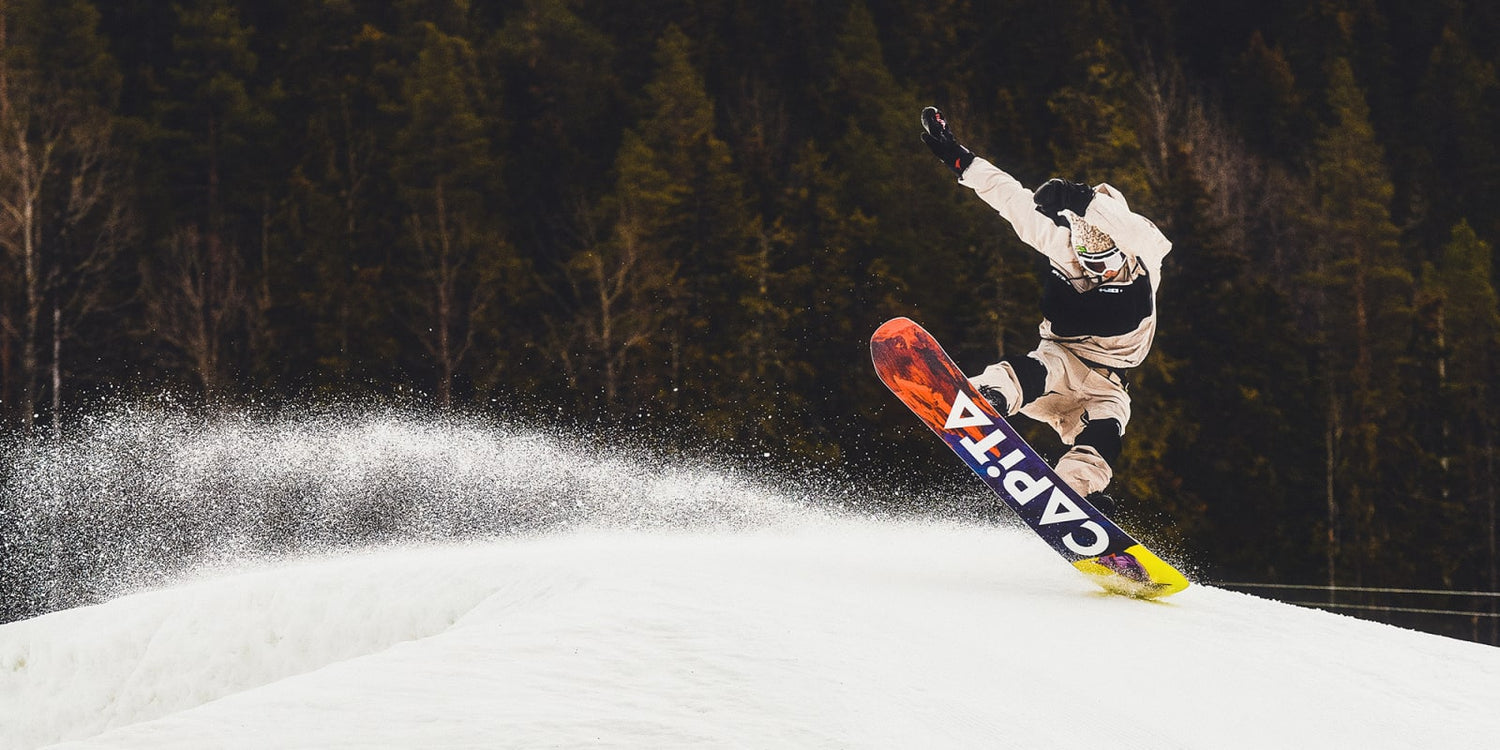 Stoked ! Is this your first time snowboarding or do you already have some experience but no equipment? We got your back. At Stoked, you can rent a snowboard. Based on your specifications, experience, and goals, we will put together a quality rental snowboard that fits you perfectly.
Note: Snowboard boots are best bought. This is the most important and personal element of your snowboard equipment. Snowboard boots are shaped by the heat to every foot that goes in them. At Stoked, you can rent recent or new snowboard equipment (board + bindings) from top brands at very competitive prices in a fast and chill way. Let's go.
Online booking
Send us a message with all your details and we'll put together the perfect snowboard set for you: support@stokedboardshop.be
Height, weight & shoe size
Number of weeks Snowboard experience
Snowboard goalsHow much
time do you want to spend on the slope / park / powder snow?
Preferred rental period
Prices snowboard rental
Stoked Rental Service

1 week

6-10 days

2 weeks

10-15 days

Classic
Board + Bindings + Boardbag
€99
€149
VIP
Board + Bindings + Boardbag
€119
€179
Classic
During your first weeks in the mountains it's best to go for forgiving but solid material. Our Classic snowboard sets are specially designed with enough flexibility to make your first turns easy. Perfect for beginner to intermediate snowboarders who want to cruise quietly.

VIP
Can you make turns easily and are you looking for some more performance & precision on the slopes in the park or in the powder? Then the Stoked VIP segment is the ideal set to help your snowboarding level up and to support you in your learning process. Snowboarders who like to go faster will benefit from these setups with some extra stiffness & stability, but still enough flex in nose & tail.
Why rent your snowboard at Stoked?
Top quality at a great price
Whether you're a beginner or an advanced snowboarder, when you rent your snowboard equipment from Stoked, you'll get top-notch gear. This way, you will get the most out of your trip, regardless of your level or budget. We renew our equipment annually, so you will always be riding with recent & awesome material.
Expert advice from seasoned snowboarders
We've been standing on our boards for over 20 years and have spent several seasons in the mountains. We love to share our passion for snowboarding with you with only one goal in mind: To give you as much progression and fun as possible thanks to our expert advice. Based on your specifications, experience & goals, we'll help you determine your ideal snowboard set.
Fast and easy service
While everyone else is waiting, you're already snowboarding. A snowtrip is often so short, get everything you need and come chill out beforehand to choose your equipment.
Option to buy
Are you ready for a week of snowboarding on one of our newest slopes? boards & bindings are sold? Let us know & we will make you a price to take over the set. Try before you buy ;)