POLAR SKATE CO. LAUNCH | 30th November 2023
Discover the ultimate skatewear with Polar Skate Co. The Polar Big Boy Jeans are specially designed for skateboarders to offer comfort , durability and style in one. Are you looking for the Polar Big Boy pants? Then take a look below and discover our extensive range of Polar Skate Co. clothing.



Preorder Your Favorite Big Boy Pants Now for Winter Drop 2023

Looking for the perfect baggy jeans for the winter season? Preorder your favorite Big Boy Jeans now and be the first to receive them at the launch of Polar Skate Co. winter collection. These exclusive high quality baggy denim pants are very limited, so don't wait too long.

Not sure which size Big Boy suits you best? Check out our handy size chart at the bottom of the page, or feel free to order two sizes to fit. Thanks to our free return policy, you can shop risk-free. Order now and be the first to represent with your Big Boy pants.

- estimated shipping date 11/30/23 -
Is your size out of stock?

1. Click on your favorite color Big Boy jeans

2. Select your desired size

3. Click the "notify me" button

4. Leave your email address

5. You will be the first to receive an email with the purchase option when your chosen Big Boy is available again
Why buy Big Boy Jeans?

Quality
The Polar Big Boy pants are made of high quality materials that can withstand the wear and tear associated with skateboarding. This makes these baggy jeans extra durable.

Fit
The fit is designed to perfectly match a skateboarder's movements, making these jeans both comfortable and functional. Whether you're grinding, sliding or doing flip tricks, these jeans won't get in your way.

Unique style
Polar Skate Co is a brand known for its unique style and personality, and the Polar Big Boy pants are no exception. With their eye-catching graphics and designs, you're sure to stand out in the skate park and beyond.

Versatility
They are suitable for both everyday use and skate sessions, so you don't have to worry about changing outfits. Combine them with a Polar Skate Co t-shirt and you're good to go.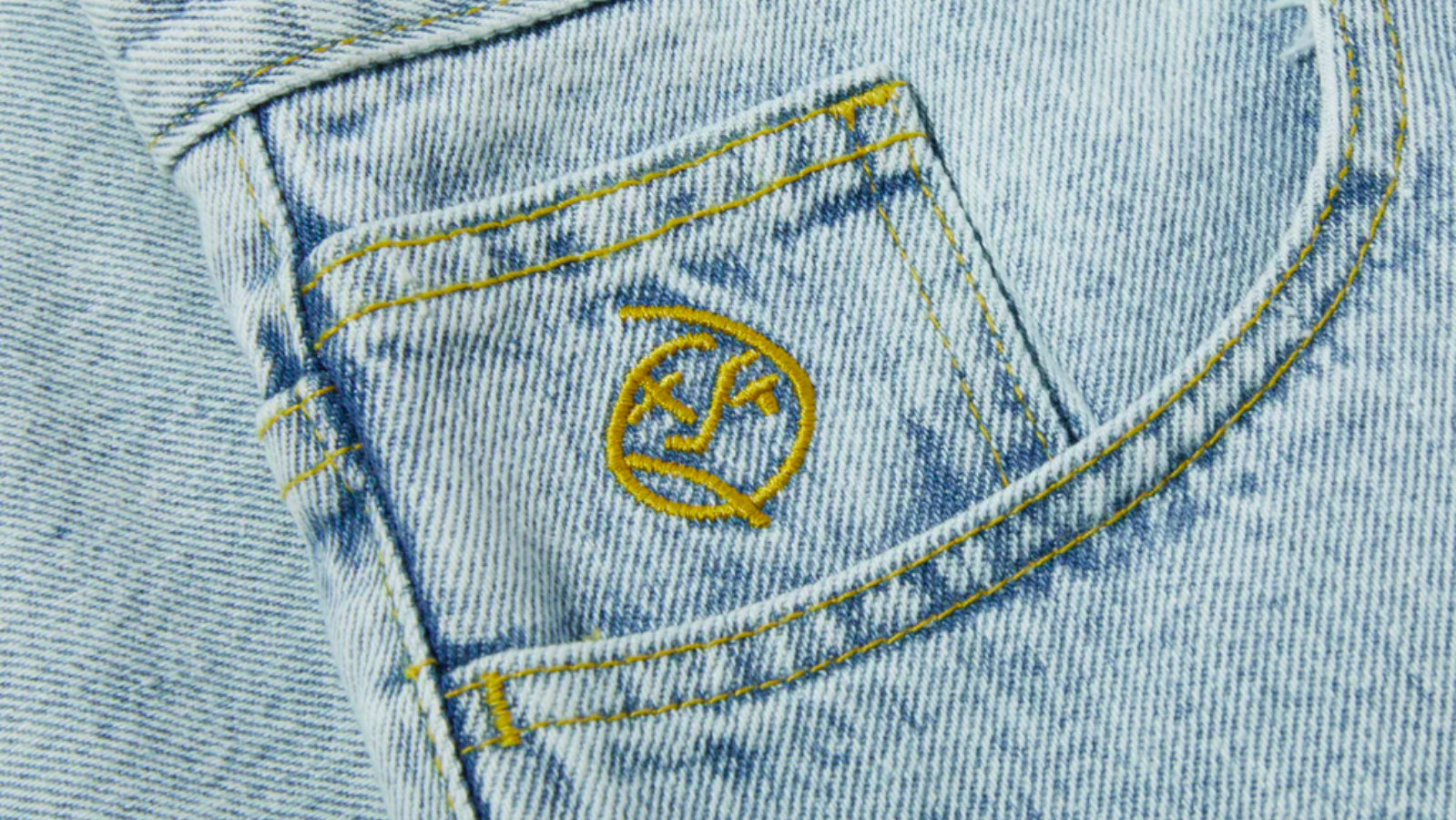 Classic Swedish Style

Since last summer, the popular Big Boy patch on the coin pocket of the Polar Big Boy Jeans has been given a fresh makeover. The new design presents a stylish outline of the iconic head of the Big Boy, fully in line with the clean, typical Swedish style that Polar Skate Co. is known for.


This updated embroidery not only accentuates the quality and attention to detail of our jeans, but also underscores the brand's unique identity.

What size Big Boy pants do I need?


Not quite sure what size Big Boy Jeans you need exactly? Please refer to our detailed size chart below. This contains a Polar size converter with which you can easily determine which size belongs to which waist. In addition, we also provide size advice with step-by-step instructions for measuring yourself. If you do fall between two trouser sizes, you can order them both. Return the size that does not fit for free .



Why do Big Boy Jeans cost more than other skate denim pants?


Big Boy pants were designed by the renowned Swedish skate brand Polar Skate Co. Known for their uncompromising quality , durability and stylish designs . The pants, just like their t-shirts and hoodies, appeal to both skaters and streetwear fanatics. But why are Big Boy jeans so expensive? Quality has its price. The heavy denim fabric used ensures a longer lifespan , which influences the price. Moreover, production takes place in Poland, within the EU. This guarantees top quality , environmental friendliness and fair pricing.



What is the expected delivery date for the Big Boy Jeans?


As a Polar fan, you probably wonder: "when will my Big Boy jeans be delivered?" You can expect the pre-ordered pants from August 25 . That is the official launch date of the new Polar autumn collection. We work according to date of order. Customers who order first will therefore receive their package first at home.
However, due to the high volume of orders, processing may take 1-2 weekdays. We therefore advise some patience after the launch date, but rest assured: we do everything we can to guarantee you super fast shipping. ⚡️


I'm looking for a pair of Big Boy pants with the old logo. Where can I find those?


Polar has decided to renew their classic design and adapt it to their signature clean Swedish style. It is currently unknown when and if the old design will be available again. The old Big Boy logo is on vacation for a while.



Where can I buy the Polar Big Boy pants?


If Polar Skate Co. As a distributor from the very beginning, we always have a wide range of skate clothing and skate hardware. You can find the entire collection on our online skate shop and in the Stoked flagship store in Halle in Belgium, just 15 minutes from Brussels. We are also specialized in baggy pants and how they should fit stylishly. You are always welcome for style advice and the perfect streetwear look. We are happy to answer all your questions and look for the perfect denim pants together with you.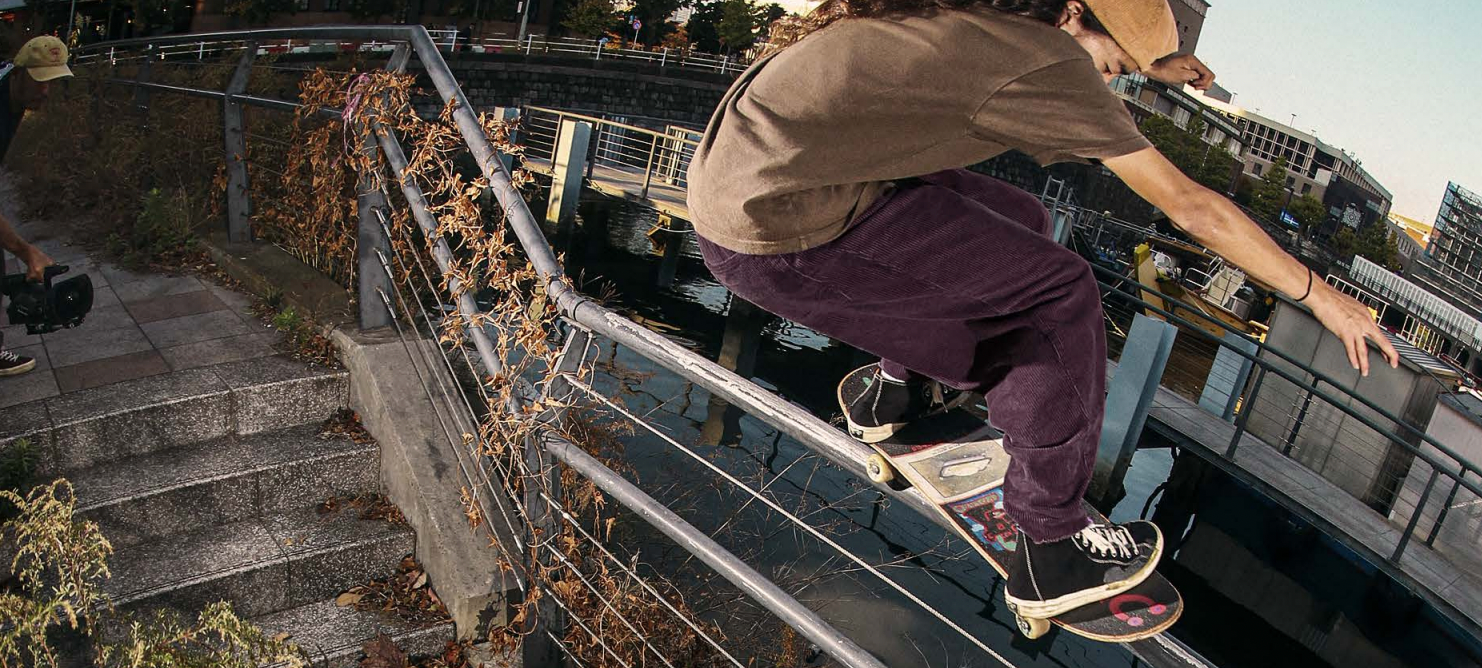 Size Converter
Swipe right to view more sizes.
| | | | | | | | | |
| --- | --- | --- | --- | --- | --- | --- | --- | --- |
| polar size | XXXS | XXS | XS | S | m | L | XL | XXL |
| Conversion measure | W24-L30 | W26-L30 | W28-L30 | W30-L30 | W32-L32 | W34-L32 | W36-L34 | W38-L36 |


What size Big Boy jeans do I need?


| | | | | | | | | |
| --- | --- | --- | --- | --- | --- | --- | --- | --- |
| Mate | W24-L30 | W26-L30 | W28-L30 | W30-L30 | W32-L32 | W34- L32 | W36-L34 | W38-L36 |
| Waist | 60-65cm | 65-70 cm | 70-75cm | 75-80 cm | 80-85cm | 85-90 cm | 90-95cm | 95-100 cm |
| Hip | 75-80 cm | 80-85cm | 85-90 cm | 90-95cm | 95-100 cm | 100-105cm | 105-110 cm | 110-115cm |
| Inside leg | 74-76cm | 76-78cm | 78-80cm | 80-82cm | 82-84cm | 84-86cm | 86-88cm | 88-90cm |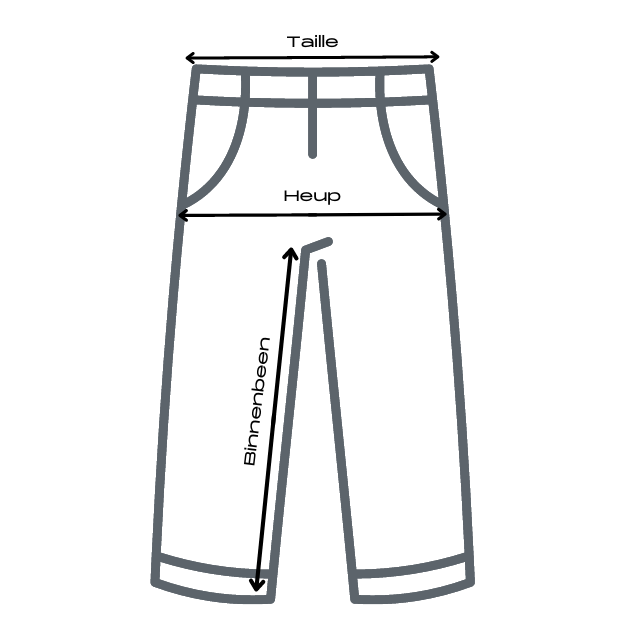 Steps:
1. Waist: Measure all the way around the narrowest part of your waist
2. Hip: Measure all the way around the widest part of the hips
3. Inside Leg: Measure from the top of the inside leg to the floor


Are you in between two dress sizes when choosing jeans? Then go for the larger size.
You can always adjust your pants perfectly with a belt or wear them loosely on the hips for a comfortable fit.
Polar Skate Co started as a small brand that mainly consisted of self-produced skateboards and t-shirts. However, the brand quickly began to grow in popularity and soon reached a worldwide audience . The brand's unique graphics and designs caught the attention of skateboarders and streetwear enthusiasts around the world.

Polar Skate Co. is a skateboarding brand known for their quality and stylish skatewear . One of their popular pieces of clothing is the Big Boy pants , which are specially designed for skateboarders. The Big Boy jeans have a loose fit that provides more freedom of movement and comfort while skating. The material is of high quality and the jeans are reinforced in places that are subject to extra stress , making them durable and long-lasting. The Big Boy pants are available in different colors and washes, so there is a suitable pair for everyone.

Do you also want to buy the Polar Big Boy pants? Then take a look at our website and discover our extensive range of Polar Skate Co. clothing. Order today and benefit from fast shipping and excellent service! Your size is no longer in stock? Leave your details at "keep me informed" and be the first to be notified when your favorite Big Boy pants are back in stock.