At Stoked we understand the magic and energy that festivals bring. That is why we have put together the Festival Guide especially for you. This guide is the place where festival goers like you can discover which cool streetwear items take your festival look to the next level and how you can put together the perfect outfits .

Imagine: dancing in the open air, surrounded by like-minded souls and enjoying the best music . Whether you're a seasoned festival goer or about to embark on your very first festival adventure, we've got everything you need to express yourself and let your festival style shine. Whether you go for a relaxed boho style , an urban edge or a combination of both, our Festival Guide offers you inspiration and tips to put together your ultimate festival outfit . We've put together dazzling combinations and show you how to wear our items in different ways to create a look that's completely yours .
Put together your ideal outfit

Are you looking for inspiration for the perfect festival outfit that takes your streetwear style to the next level? At Stoked we have the style tips and inspiration you need to put together your ideal festival look. Whether you're going for an urban cool vibe , a sporty and comfortable look , a retro revival or a bold street style statement - we've got the streetwear essentials you need to shine on the festival grounds. Discover our festival types for 2023 below and get inspired to put together your ultimate festival outfit.
Urban Cool
Mix and Match Streetwear Essentials

For an urban cool festival look you can mix and match different streetwear essentials. Think comfortable baggy jeans with an oversized T-shirt with a striking print. Add a pair of awesome sneakers to complete the look. Accessories such as a snapback and cool sunglasses give your outfit extra street credibility.
Sporty and Comfortable
Athleisure meets Festival vibes

If you like a sporty and comfortable style , the athleisure look is perfect for festivals. Go for a pair of joggers in combination with a casual hoodie or sweatshirt with a striking logo. Don't forget to bring a practical backpack to store all your festival essentials. This look is perfect for days of dancing and fun, without compromising on your style.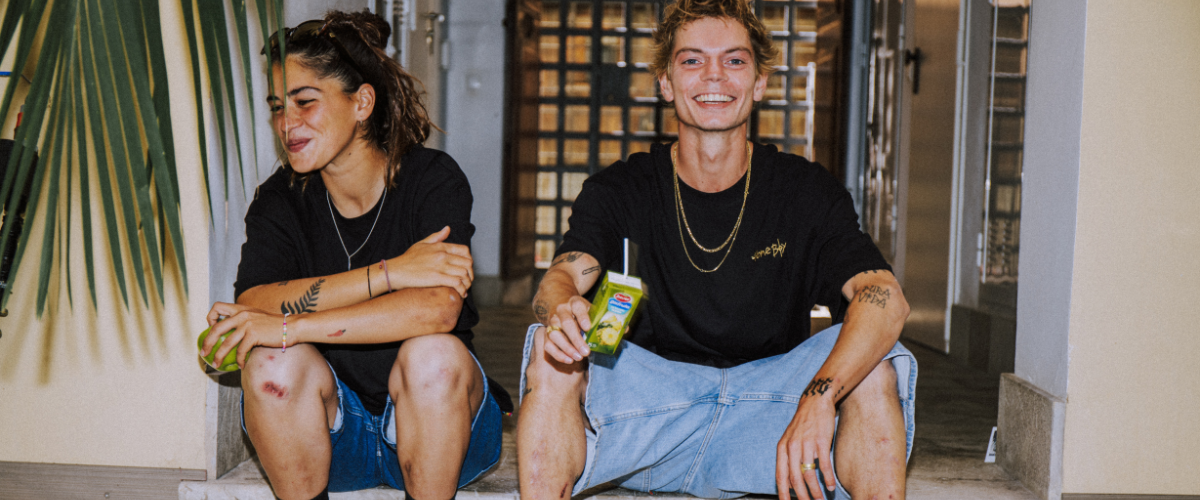 Retro Revival
Vintage Vibes for Festival Goers

The retro look is back in style and offers a great opportunity to create a unique festival outfit. Go for a T-shirt with a vintage print in combination with jeans shorts . Choose colorful sneakers or classic slip-ons to complete your outfit. Don't forget to add some retro accessories, such as cool sunglasses with a vintage frame or an embroidered cap. With this retro look, you're all set to breathe new life into the festival vibes of the past.